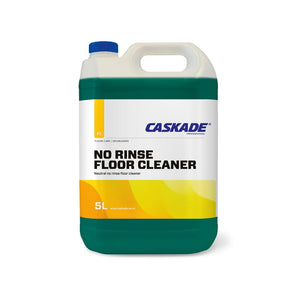 CASKADE NO RINSE FLOOR CLEANER - 5L
Caskade No Rinse Floor Cleaner is a no rinse floor cleaner concentrate has been specially formulated for use in all areas where a high gloss metal interlock floor finish is in use.
The areas include hospital rooms, schools, commercial and industrial establishments.
The formulation actually improves the appearance of the floor finish while cleaning.
SPECIFICATIONS
Type Surfactant/Solvent Blend.
Colour Yellow
Odour Pleasant, Fresh
Viscosity Free Flowing
Foam Low to Moderate
Hard Water Excellent
pH 6.5-8.0
Environment Biodegradable