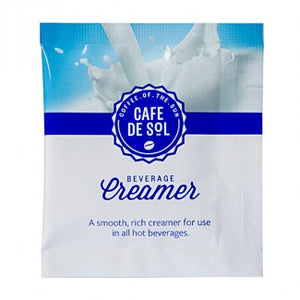 CAFE DE SOL CREAMER - 30G
Ideal for tropical climates and other environments where storage and distribution of milk is impractical. Perfect for your tea, coffee or other hot beverages.
Vegans, please note that this product may contain traces of milk products.
500 PER CARTON
These are a simple, cost effective, no fuss, super long life substitute for 15ml UHT Milks.