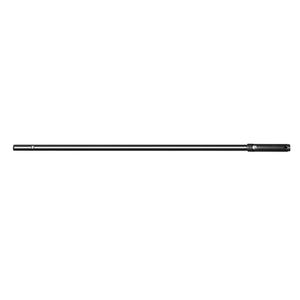 UNGER STINGRAY 1.2M EXTENSION POLE
The Unger Stingray Extenion pole provides greater access to those hard to reach cleaning surfaces, with the ability to add in upto 3 extension poles you can reach surfaces 5m's high, including user.
Extends the Stingray unit by 1,24 m
Reinforced for a working height of up to 5m. 
Triangular shape for better grip. 
Light, rigid aluminium. 
Including: Easy-click mechanism and activation button.
Associated Products:
To be used with Unger Stingray Indoor Cleaning Kit